Head of School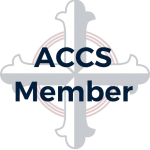 Website Westminster Academy
804 N. Lincoln Ave.,
Tampa,
Florida
33629
Position Description
Westminster Academy is a small, private Classical Christian elementary school in Tampa, Florida dedicated to educating children through its commitment to Biblical Fidelity, Devotional Vitality and Intellectual Integrity. The school seeks to equip its students (currently 52) for a lifetime of learning and faith in Christ.
The Head of School is the institution's chief academic and administrative officer, appointed by the Board to administer and implement the mission and operating policies adopted by the Board. As such, the Head of School must embrace a hands-on approach to managing daily operations and supervision of the faculty and staff. In concert with the Board, the Head of School will also assist in the refinement and implementation of the Strategic Plan, which includes growing Westminster Academy to include the Logic and Rhetoric stages.
QUALIFICATIONS:
Spiritual
–              Profess belief in Jesus Christ and a commitment to the essential truths of orthodox Christianity, as articulated in the system of doctrine common to the creeds of the Protestant Reformation.
–              Able to be a servant-leader whose conduct exemplifies Biblical principles
–              Encourage the faculty and staff in their own Christian leadership capabilities
–              Membership in a local Church faithful to the essential truths of orthodox Christianity
Professional
–              Have a passion for the Classical Christian education and its teaching style
–              At least three (3) years of leadership experience in school or ministry administration
–              Master's degree or the equivalent
–              Experience in a Classical Christian school
Personal and General
–                        Enthusiasm for, appreciation of, and commitment to the school's mission
–                        A love for the church in our community, and a desire to serve it through the work and life of Westminster Academy
–                        Communication giftedness leading to an ability to articulate a vision for the growth and development of Christian classical education in our community
–                        Sincere desire to cultivate and support the environment of pastoral care and discipleship that characterizes Westminster Academy
–              Able to create a team environment and to mentor effectively
–              Have a professional demeanor with an ability to develop appropriate relationships with parents, staff, and community
–              Insight into contemporary culture and the challenges facing our families, youth, and Classical Christian education
–              Able to think strategically