Kindergarten Teacher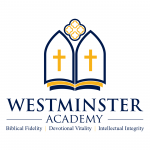 Website Westminster Academy
Dedicated to educating children through its commitment to Biblical Fidelity, Devotional Vitality and Intellectual Integrity.
804 N Lincoln Ave,
Tampa,
Florida
33609
Position Description
Westminster Academy is seeking a veteran teacher for the full-time position of Kindergarten Teacher. The school wishes to employee a nurturing and skilled teacher to instruct our wonderful kindergarten students. The Kindergarten Teacher provides instruction across subject areas to the same students using methods consistent with the first stage (grammar) of the classical approach to learning (trivium). This is an annual renewal position beginning August 2022.
Teacher applicants must be committed to the historic Christian faith and display a desire to grow continually in their faith in Jesus Christ. They must possess a passion for and exhibit academic strength in their fields, demonstrate a commitment to lifelong learning, and exude a love for children. Additionally, applicants should have a background demonstrating a commitment to classical Christian education either through college coursework, professional experience, or other discipline compatible with classical Christian curriculum. Preference will go to the candidates with experience in elementary education and a Bachelor and/or graduate degree in related fields.
Primary Responsibilities
Conducts oneself with Christ-honoring character, professionalism, and humility
Fosters a nurturing classroom culture of joyful learning while consistently enforcing classroom rules
Guides the class to Christ and biblical truth from a historic reformed perspective
Instructs class according to assigned curriculum in order to achieve grade level outcomes
Creates hands-on, interactive learning opportunities consistent with assigned curriculum
Maintains regular and accurate attendance and grade records
Supervises students during snack/lunch, recess, drop-off and pick-up times
Uses the classical method for the particular subject and grade level being taught
Provides structured discipline that aims at the student's heart and not just outward behavior
Assesses the learning progress of students on a regular basis and provides timely instructional feedback
Keeps parents and the administration well informed of educational and behavioral progress
Completes quarterly assessments
Encourages children to become increasingly independent in their learning, becoming self- motivated and engaged life-long learners
Demonstrates a passion for classical education and excellence in teaching
Assists in the creation, research, and improvement of curriculum to provide the best possible educational environment for all children
Leads school daily Assembly on assigned rotation
Attends school events including and not limited to faculty meetings, information sessions for families, and school events
About the School
Westminster Academy is a private classical and Christian grammar school located in south Tampa. Founded in 2013, the school currently enrolls approximately 55 students, PreK (4) through fifth grade. Seven full-time and two part-time teachers constitute the growing faculty who make the school the success that it is. Our families are supportive and actively involved in the life of the school, making this a wonderful community. All employees of the school affirm historical Christian beliefs as articulated in the Westminster Confession of Faith or provide written notice of exceptions.