4th Grade Classroom Teacher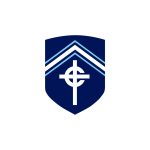 Website Classical School of Dallas
9330 N. Central Expy,
Dallas,
Texas
75231
Position Description
Summary: This position has responsibility for one classroom of up to 18 4th grade students. The teacher is responsible for classroom instruction two days per week (Monday and Wednesday), for creating lesson plans and assignments based on blueprints, and for posting assignments to the school's online portal for co-teachers (i.e., parents) to access. Curriculum and materials will be provided.
Position type: Part-time. Mondays and Wednesdays from 7:45 a.m. – 3:15 p.m., plus additional preparation time as needed. Some training and in-service days are also required.
Start date: As soon as possible. After hiring, a new teacher will spend 1-2 weeks in training and onboarding before taking over the 4th grade class.
Required qualifications: Bachelor's degree; agreement with and support of the school's statement of faith; strong commitment to Christian education and the Classical Model of education.
Additional desirable qualifications: Teaching experience at a classical school, teaching certification, and/or advanced degree