Bethlehem Christian Academy (Zambia)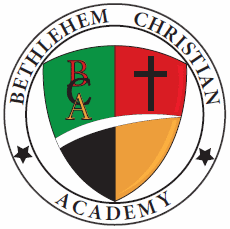 Contact Information
E-mail: [email protected]
Phone: (314) 675-8866
Address: Two schools combined:, George and Lubuto, MO
About Our School Program
Both schools will have a normal K-8 school program. The plan is for the 9th through 12th grade to have two tracks. One track will be academic and the other will be a vocational school track. Both schools serve villages where poverty is the norm. There are a lot of orphans and impoverished children.
About Our Community & Mission
Our faculty and staff are committed to the Great Commission going forth throughout all of Zambia. With many broken families in these areas and not much food to eat, BCA provides both physical and spiritual food daily to some of Africa's poorest.
What We Are Known For In The Community
Our schools both seek to serve in the communities in which they exist. Widows are served and given job training through our program.
About The Area We Serve
BCA has two campuses in Zambia Africa. The first is just outside the city of Ndola, in the Copperbelt region of Zambia. This school is in a community called George. Our Northern campus is 12 hours by car away from the first in the Mprokoso district. This school is in Lubuto (light) village.
School Information
Victor Chibangula

No

(314) 675-8866

Nov, -0001

NA

NA

Mar, 2016

NA

5-day traditional

NA

NA

NA

International Student Program

NA

NA

Victor Chibangula

NA

Martin Winslow

NA