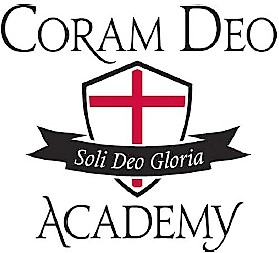 Contact Information
E-mail: [email protected]
Phone: (317) 844-4224
Address: 651 Main St., Carmel, IN
About Our Community & Mission
Coram Deo exists to assist parents in their duty of biblically training their children by offering academic instruction that is distinctly and consistently Christ-centered and classical. Utilizing classical tools of learning and a distinctly Christian worldview approach to education, we desire to graduate young men and women who, as servants of Christ, are equipped spiritually, intellectually and artistically to engage and shape the culture with the claims of the gospel to the glory of God.
About The Area We Serve
Coram Deo is a classical Christian school serving North Indianapolis, Carmel, Fishers, Zionsville, Noblesville, and surrounding areas.
School Information
Kristina Ferreira

No

(317) 844-4224

Nov, -0001

2008

NA

Jul, 2008

NA

5-day traditional

NA

NA

NA

International Student Program

NA

NA

David Seibel

No

Matthew Simpson

NA