Coventry Christian School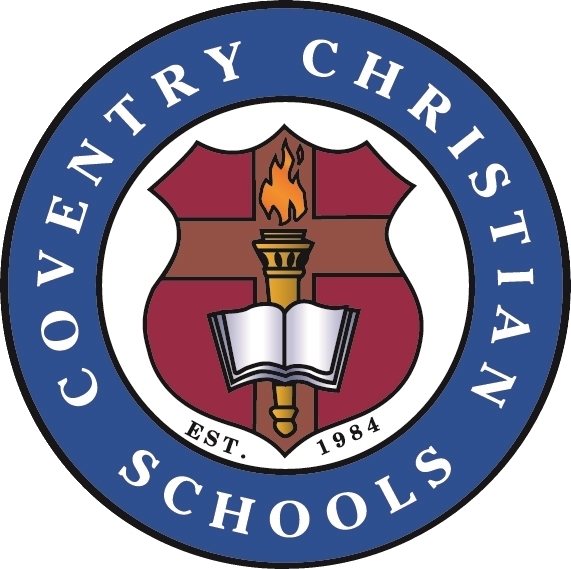 Contact Information
E-mail: [email protected]
Phone: (610) 326-3320
Address: 699 N. Pleasantview Rd., Pottstown, PA
About Our School Program
Our model endeavors to focus on the best of God's truth, beauty, and knowledge. In doing so, we lead our children down a path of joy and success in this life and eternity. We are proud to be the area's only classical Christian school. We utilize the Trivium of the classical school (grammar, logic, and rhetoric). Unique features of our program include a Great Books approach to reading, literature, history, and theology, Latin instruction starting in 3rd grade, login instruction in middle school, and rhetoric in high school. All secondary students (grades 6-12) participate in academic extensions such as engineering, scientific research, computer programming, forensics (debate), literary criticism, and the graphic and performing arts. The secondary program is organized around a house system, taking its cues from the Oxford tradition of creating smaller communities, allowing our students and staff create social bonds through a mission to support, encourage, and develop one another. This provides a great sense of fellowship, legacy, and accountability, and which develops servants and leaders. Houses are named after heroes of the Christian faith.
About Our Community & Mission
Integrity of the curriculum must complement the integrity of the teacher. Jesus Christ should be the unifying core of a cohesive, integrated curriculm. "Christ is before all things, and in him all things hold together." (Col. 1:17) Knowledge must reflect the cognitive development stages of young people. The mission of CCS is to partner with parents in a community of academic excellence, nurturing young people in the faith, hope, and love of Jesus Christ, equipping them to serve God and others. For students in preschool through sixth grade, a grammar school model emphasizing reading, writing, and mathematics must be utilized. For students in grades seven through nine, a logic school emphasizing systematic study and application of logic must supplant the grammar school content and methodology as each discipline comes to life in deeper and more expansive ways. In grades ten through twelve, rhetorical skills must be developed to equip students to become integral and influential members of the greater learning community and society. Teaching methodology, processing activities, learning objectives, and assessment instruments must be chosen and designated with these distinct stages and skill sets as guideposts.
What We Are Known For In The Community
Our school is a large part of service to the underprivileged in the surrounding community. On Monday evenings, CCS hosts "God's Kitchen," which serves meals and a message to the homeless and disadvantaged, providing transportation to and from the school from Pottstown borough shelters, with volunteers from CCS and local churches. On Sundays, Wednesdays, and Thursdays, Coventry Christians hosts a tutoring program for low income children from the Pottsgrove School District. Students are identified by Pottsgrove in needing tutoring assistance to remain successful in school. CCS, along with other churches and volunteers, provides one-on-one tutoring for children from kindergarten through 12th grade. Many of these students would be failing or dropping out of school if this service was not provided. On Wednesday evenings, dinner is also served to the children, and the children are often given snacks, food, and school supplies to take home.
About The Area We Serve
We serve the Tri-County region in South-Eastern Pennsylvania. We are located approximately 45 minutes north and west of Philadelphia in one of the richest historical regions of America. We are 20 minutes from historic Valley Forge, 45 minutes from Lancaster and are within 3 hours of several major cities including New York City, Washington D.C., Baltimore, and Philadelphia.
School Information
John Mark Niehls

No

(610) 326-3320

Nov, -0001

1984

NA

Oct, 2013

NA

5-day traditional

NA

NA

NA

International Student Program

NA

NA

John Mark Niehls

No

George Gunn

Middle States Association of Schools and Colleges National Christian School Association