Grace Classical Christian Academy (TX)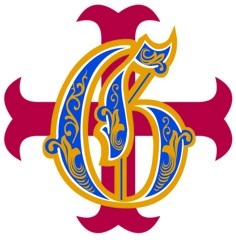 Contact Information
E-mail: [email protected]
Phone: (682) 936-4566
Address: 605 Meander Rd., Granbury, Texas
About Our School Program
The undergirding philosophy of Grace Classical Christian Academy is a complete belief in and adherence to the Bible as God's Word, applicable to all areas of life. As a result of this conviction, GCCA should be considered as an extension of the family unit, under the assumption that the education of young people is the responsibility of parents and the immediate family, rather than the responsibility of the government, or even of the church. As parents we want to provide for our children an education that is both rigorously Christian and vigorously thoughtful.
About Our Community & Mission
We aim to graduate young men and women who think clearly and listen carefully with discernment and understanding; who reason persuasively and articulate precisely; who are capable of evaluating their entire range of experience in the light of Scriptures; and who do so with eagerness in joyful submission to God. We likewise aim to cultivate these same qualities in our staff and to see them well paid so that they may make a career at Grace Classical Christian Academy. We desire them to be professional and diligent in their work, gifted in teaching, loving their students and their subjects. We aim to cultivate in our parents a sense of responsibility for Grace Classical Christian Academy; to see them well informed about the goals of our classical and Christ-centered approach. We desire them to grow with the school, involved in and excited about the journey. Finally, in our relationships with our community, we aim to be above reproach in our business dealings and supportive of the local business community. We further seek to exemplify the unity of the body of Christ, to develop greater fellowship and understanding with the churches, and to bring honor to our lord in all our endeavors.
What We Are Known For In The Community
We have a monthly chapel program where we feature a different grade each month. This is an opportunity for parents, friends, and interested folks to see our students share their Bible verses, songs, and catechisms, as well as their history sound-offs, grammar jingles, science chants, etc. GCCA has a well attended annual auction each fall with community-wide support and a Skeet Shoot each spring which has gained a reputation for great food and much fun with teams even traveling from outside the local area.
About The Area We Serve
We serve the greater Granbury, Texas, area which is about 25 miles southwest of Ft. Worth. GCCA is located on Lake Granbury where the local folks enjoy fishing, boating, and water sports. Granbury is a vibrant township with a strong sense of community. The downtown square has its own Opera House, Live Music Theater, restaurants, museums, and beautiful lakeside parks all surrounding the historic Hood County courthouse. The area has numerous churches which have an evident Christian influence upon the community.
School Information
Bruce Williams

No

(682) 936-4566

NA

2011

K 1 2 3 4 5 6 7

Jul, 2012

39

5-day traditional

5

NA

8 : 1

International Student Program

No

Half Day PK and K $4,200 to Grades 1-7 $6,500

Bruce Williams

No

Aaron Grant

NA