Heritage Preparatory School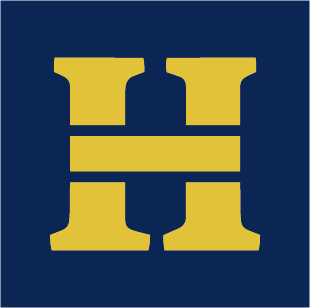 Contact Information
E-mail: [email protected]
Phone: (404) 815-7711
Address: 1700 Piedmont Avenue NE, Atlanta, GA
About Our School Program
Heritage offers an academically accelerated preparatory school education with a Christ-centered worldview that is integrated into each class and subject taught. Education at Heritage, while non-denominational, is grounded in the truth of the Bible and the fervent desire that our students learn to think critically and redemptively as they fulfill their God-given calling. The content of our curriculum is informed by the classical philosophy of education. This content centers on the seven liberal arts as they encompass the history, literature, mathematics, sciences, arts, music, and cultural heritage of Western civilization. The methodology of our curriculum is informed by the writings of Charlotte Mason. Our Charlotte Mason philosophy of education is reflected in our focus on the formation of good habits, as well as our use of narration, nature studies, picture studies, and composer studies.
About Our Community & Mission
Purpose To provide an academically rigorous educational experience designed to help students know, love and practice that which is true, good and excellent and to prepare them to live purposefully and intelligently in the service of God and man. Vision To be a school known for graduates who positively shape culture through their faith and intellect. Mission Think with excellence, believe with confidence, live with character. Motto Esse quam videri "To be rather than to seem"
What We Are Known For In The Community
When one considers the many hours a child spends at school during their most formative years, it is clear to see why choosing the best school for your child and family is so critically important. At Heritage, our desire is to partner with like-minded Christian parents who are committed to the mission of our school and who share our core values in educating our students. Our parent community is marked by exceptional commitment, support, and participation.
About The Area We Serve
Heritage is located in the Morningside, Ansley Park, Midtown area,of Atlanta just south of Buckhead and close to the heart of the cultural and arts center of the city. We have families who live within walking distance and others who drive from as far as Conyers and Douglasville. We are easily accessible from I-75/85 and are located on the property of Morningside Baptist Church at the intersection of Piedmont Avenue and Montgomery Ferry Road. We are a non-denominational, independent school, and have a strong partnership with Morningside Baptist Church where we have established a long-term lease.
School Information
Beth McCauley

No

(404) 815-7711

NA

1998

Pre-K K 1 2 3 4 5 6 7 8

Jan, 2005

110

5-day traditional

11

NA

12 : 1

International Student Program

NA

$8,500 - $15,750

Beth McCauley

No

Woody Faulk

NA