Renaissance Classical Christian Academy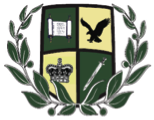 Contact Information
E-mail: [email protected]
Phone: (910) 221-0400
Address: 6427 Cliffdale Road, Fayetteville, NC
About Our School Program
Our approach is a very traditional style to learning called the Trivium. The Trivium adjusts the methods of teaching based upon a child's natural mental development. The coursework is challenging and places a lot of emphasis on the "basics." Christian ethics and the Lordship of Jesus Christ are taught and seen in every academic discipline. Therefore, those completing the curriculum generally produce students with strong academic skills, a love of learning and a desire to do everything for the glory of God.
About Our Community & Mission
Working with families and the church, Renaissance intends to disciple the next generation of Christian leadership by equipping them for a life of service to their Savior, families, churches, vocations, and communities. As teachers of the next generation, we strive to foment an ardent love of God, genuine humility, and the ability to recognize true faith from religion in form. As a Christian community, we desire that those in our charge be socially gracious and spiritual graceful as they prepare to enter into the challenges of life.
What We Are Known For In The Community
The school has had the Cumberland County Spelling Bee Champion two of the last four years. The two years we did not win, our student was runner-up.
About The Area We Serve
Renaissance is located on the west side of Fayetteville and serves the western part of Cumberland County. We are in easy commuting distance for those living at Fort Bragg, Hope Mills, Raeford and Spring Lake. Being next to one of the largest Army Post, the culture is very diverse and very patriotic. The immediate area provides several historic landmarks, many festivals and cultural events and a plethora of nature walks. Fayetteville is also within easy driving distance of several beaches and the attractions found in the large city of Raleigh.
School Information
Myra Hendrickson

No

(910) 221-0400

Nov, -0001

2008

NA

Aug, 2008

NA

5-day traditional

NA

NA

NA

International Student Program

NA

NA

Ray Hendrickson

No

Joshua Goodman

NA