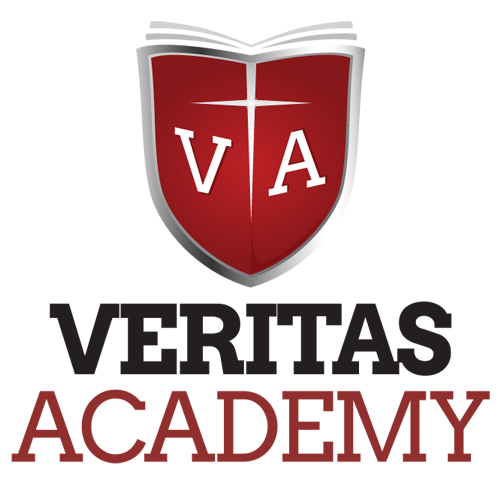 Contact Information
E-mail: [email protected]
Phone: (651) 462-3894
Address: 34888 Kable Ave., North Branch, MN
About Our School Program
Veritas Academy equips students to lead with clarity and virtue through a classical Christian education. Through its unique program, Veritas Academy seeks to accomplish the following distinct goal: "Graduate engaged citizens who are thoroughly equipped for moral contribution." To achieve this goal, Veritas is committed to the following objectives: Careful selection process based on aptitude for learning (Daniel 1:4). 1. Instruct in the principles of moral character and civic virtue. 2. Maintain small class sizes for increased learning (max 15 students per class). 3. Apply pedagogy-driven technology while cultivating wisdom and virtue. 4. Teach Latin and expose students to the great books of Western civilization.Maintain accountability through accreditation.
About Our Community & Mission
The key to preparing graduates who will lead with clarity and virtue is having the right background and qualifications. Isaiah 6:8 shows a clear response to God's call: "Then I heard the voice of the Lord saying, 'Whom shall I send? And who will go for us?' And I said 'Here am I. Send me.'" Prepared through life and education, the founders know that the vision for Veritas is the culmination of years of careful preparation by God's own righteous hand. By enlisting like-minded men and women through board selection and hiring of staff and faculty, the goal for Veritas is to entrust to students what we have learned so they too can become qualified to lead others. Veritas graduates will not only be recognized by their academic distinction, but most importantly, by their understanding of the great commission and their calling to be disciple-makers wherever they are placed. By going back to the basics of the obedient Christian in action, Veritas' master plan will demonstrate an understanding of the times by applying innovation, building safety, and challenging expectations on a daily basis.
What We Are Known For In The Community
Veritas Academy takes leadership development seriously. In addition to offering a classical Christian K-12 education, we are intentional about preparing 9th-12th grade carefully selected students for Statesmanship through our leadership emphasis. Students who qualify for this have demonstrated a strong aptitude for every kind of learning, and are well informed, quick to understand, and committed to excellence (Daniel 1:4). This track design has considered the following key questions: 1. What are the marks of a statesman? 2. What does it take to prepare one?
About The Area We Serve
We serve North Branch, MN and surrounding areas. North Branch is in Chicago County and our community is mostly rural agricultural. North Branch is a small town that takes pride in doing business locally. The biggest attraction is Wild Mountain, located in Taylors Falls just slightly NE of North Branch. Wild Mountain serves as an outdoor recreation facility with ski slopes and snow boarding in the winter, and a water part in the summer. Our students like to go there.
School Information
Susie Brooks

No

(651) 462-3894

Nov, -0001

2012

NA

Apr, 2013

NA

5-day traditional

NA

NA

NA

International Student Program

NA

NA

Susie Brooks

Yes

Steven Brooks

NA