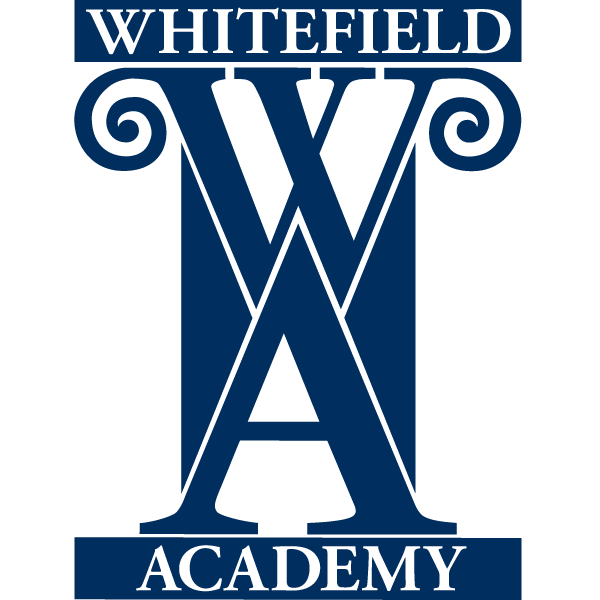 Contact Information
E-mail: [email protected]
Phone: (816) 444-3567
Address: 8929 Holmes Rd, Kansas City, MO
About Our School Program
Classical education has successfully developed exceptional scholars for more than two millennia. Focusing on teaching students how to think critically, communicate clearly, and lead compassionately, classical instruction aligns with a child's intellectual development, producing outstanding results for students over a wide ability range. As a Classical Christian school we are implementing what traditionally was called a "Liberal Education." Using the Seven Liberal Arts (Grammar, Logic, Rhetoric, Arithmetic, Geometry, Music, and Astronomy), which serve as the foundation of a Liberal Education, Whitefield instructs students in ways that help them critically think through a problem, communicate a solution persuasively, and thus, to be wise. Graduates receiving Classical Honors have taken two years of Logic and at least two years of a classical language.
About Our Community & Mission
Our faculty, staff, and parents are committed to our school's mission. Our Mission is to train students to be Christ-focused critical thinkers, clear communicators, and compassionate leaders in an environment of classical academic excellence.
What We Are Known For In The Community
for many years our annual Shakespeare production has been a highlight of our school calendar. We draw many from our community, and many alumni plan their visits back home to coincide with the play. The vast majority of our 9-12 grade students are involved in one way or another, as cast or crew. Additionally, our annual 8th grade production of "Antigone" is a firm favorite and an important "rite of passage." Each year generations of students discuss this year's King Creon, Antigone and Ismene, and Tiresias the blind prophet, recalling their own year's production and adding to our school's sense of continuity and tradition.
About The Area We Serve
Whitefield Academy is located in South Kansas City, adjacent to the City of Leawood to the west, and close to Interstate 435 to the south. We are an academically rigorous co-educational Classical Christian day school enrolling 220 students in grades Pre-K through 12. Creating a diversified economic and cultural community, the school draws students from across the Kansas City metro area, especially from Johnson County on the Kansas side and Jackson County on the Missouri side. Opening in 1995, Whitefield moved to its present location in 2004. Typically, our families are physically active, with children competing in swimming, gymnastics, martial arts, soccer and baseball at the club level.
School Information
BJ Williams

Yes

(816) 444-3567

Jan, 2013

1995

NA

Feb, 1996

NA

5-day traditional

NA

NA

NA

International Student Program

NA

NA

Quentin Johnston

No

Jeff Dykstra

NA