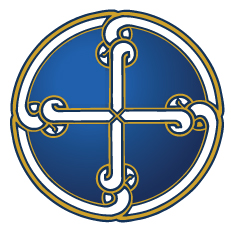 Contact Information
E-mail: [email protected]
Phone: (208) 882-1226
Address: 110 Baker St, Moscow, ID
About Our School Program
Logos School opened its doors in September of 1981. Logos (which means "word" in Greek began with 18 students. It now serves over 410 from Pre-K to 12th grade. From the beginning the school operated under the motto: "A classical and Christ-centered education.
About Our Community & Mission
In all its levels, programs, and teaching, Logos School seeks to: Teach all subjects as parts of an integrated whole with the Scriptures at the center. Provide a clear model of the biblical Christian life through our staff and board. Encourage every child to begin and develop his/her relationship with God the Father through Jesus Christ. Emphasize grammar, logic, and rhetoric in all subjects. Encourage every student to develop a love for learning and live up to his/her academic potential. Provide and orderly atmosphere conducive to the attainment of the above goals.
What We Are Known For In The Community
Logos School plays an active role in the Moscow Community. We help provide meals for the needy with our annual Feed the Need event in which our students put together 12,000+ meals for food banks in the community. We regularly host drama productions, inviting the community to attend. We also host one of the largest benefit auctions in town each February and enjoy wide community support through individuals and corporations. Logos School supports the national classical Christian movement by hosting the largest ACCS teacher training event in the country each Summer. As a matter of fact, our community and school served as a catalyst for the national movement. In 1991, Doug Wilson, a founding board member and teacher in the school, wrote a book entitled "Recovering the Lost Tools of Learning". The book recalled how, over its ten year history at that time, Logos School had attempted to follow the classical Trivium model. The book, published on a nation-wide scale, produced so much interest in the classical approach that Logos helped form the Association of Classical, Christian Schools (ACCS). Logos is a charter member of ACCS, and was accredited by ACCS in 2000.
About The Area We Serve
Moscow (pronounced Mos-co) is a vibrant university-centric town surrounded by open and scenic terrain with unique dry-land farming. Glacial flows carved out the topography, called the Palouse, into beautiful rolling hills.
School Information
Matt Whitling

Yes

(208) 882-1226

01/07/2000

1981

Pre-K, K, 1st, 2nd, 3rd, 4th, 5th, 6th, 7th, 8th, 9th, 10th, 11th, 12th

10/01/1994

365

Number of students k-6 Non-Traditional

N/A

["5-day Traditional"]

236

Number of students 7-12 Non-Traditional

N/A

N/A

N/A

International Student Program

No

$-$

Matt Whitling

No

Joe Casebolt

None