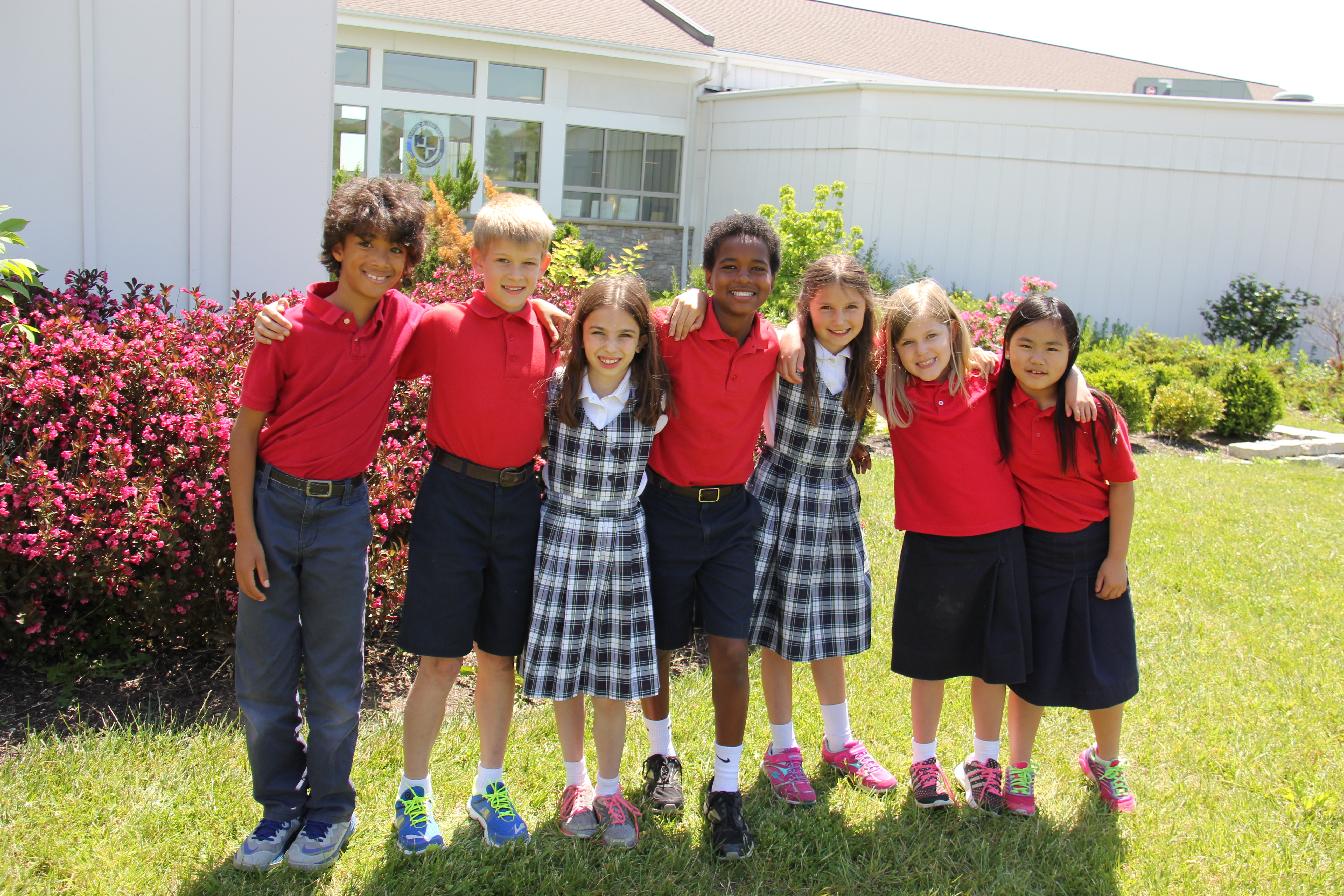 Contact Information
E-mail: [email protected]
Phone: (513) 770-3223
Address: 4230 Aero Dr., Mason, OH
About Our School Program
Our teachers are exemplary Christian men and women who love their students and are passionate about teaching. MHA graduates are well prepared for any future endeavor, and historically, over 20% of our seniors have been recognized by the National Merit Scholarship program. We strive for a true partnership between parents and teachers to develop lifelong learners; a celebration of Christian faith; and a joyful environment.
About Our Community & Mission
We exist to assist parents in the covenantal training of their children by offering academic instruction from a consistent, integrated Christian perspective; by equipping our students to learn for themselves using the proven classical method; and by providing them with an orderly and engaging atmosphere.
What We Are Known For In The Community
Mars Hill Academy students are stand-outs. Not in the ordinary, attention-seeking way, but in character and integrity. Local employers seek to hire our students because they are bright, well-mannered and engaged in their employment. They are known for being fast learners, needing minimal training in any position. Younger students stand out in their Sunday School classes for their Biblical knowledge and their desire to learn. Finally, Mars Hill Academy dramas and musical programs are well-known throughout the community for their truth, beauty and goodness.
About The Area We Serve
Mars Hill Academy is located on a beautiful 13-acre campus in Mason, Ohio. We serve families from all over greater Cincinnati. Located in the heart of Warren County, "Ohio's Playground," we are a stone's throw from Kings Island, the largest amusement and water park in the Midwest. Minutes from the interstate, we offer easy access to three of Ohio's premier shopping experiences - Ikea, Liberty Center and the Premium Outlets of Monroe. Families enjoy rooting for two major league sports teams, and a variety of minor league teams as well. Housing is abundant, as Warren County is the second fastest growing county in Ohio.
School Information
Lisa Knodel

Yes

(513) 770-3223

10/18/2005

1995

Pre-K, K, 1st, 2nd, 3rd, 4th, 5th, 6th, 7th, 8th, 9th, 10th, 11th, 12th

03/26/1996

193

Number of students k-6 Non-Traditional

N/A

5-day Traditional

101

Number of students 7-12 Non-Traditional

N/A

26

N/A

International Student Program

No

$-$

Mike McKenna

No

Tom Thistleton

None