Martin Luther Grammar School (WY)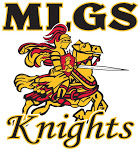 Contact Information
E-mail: [email protected]
Phone: (307) 674-6434
Address: 1300 W. 5th Street, Sheridan, WY
About Our School Program
We help our children to grow and meet their potential by allowing them to move forward and upward utilizing the proper grade materials for the course, whether English, math or science.
About Our Community & Mission
+ A Private Classical Christian School in the Lutheran Tradition + A School where the Gospel Predominates + Accredited by CCLE and NLSA + Kindergarten-8th Grade + Immanuel Academy Is Our New Secondary School (6th-8th) + Lutheran Education + Classical Education + Christian Worldview + Caring, Qualified Instructors + Grammar, Logic & Rhetoric + Christ-Centered, Cross-Focused + LCMS + Helping Believers Become Achievers + Credimus, Docemus et Confitemur Christum + Sheridan, Wyoming +
What We Are Known For In The Community
Our school is know for their Christmas Caroling in care centers, banks, and businesses each year.
About The Area We Serve
We are the only Christian Classical Lutheran Education school in northeastern Wyoming. We are CCLE and NLSA accredited.
School Information
Jennifer Van Dorsten

No

(307) 674-6434

N/A

2004

K, 1st, 2nd, 3rd, 4th, 5th, 6th, 7th, 8th

11/09/2004

N/A

Number of students k-6 Non-Traditional

N/A

5-day Traditional

N/A

Number of students 7-12 Non-Traditional

N/A

N/A

N/A

International Student Program

No

$-$

Rev. René Castillero

Yes

Matthew Reiderer

NLSA CCLE