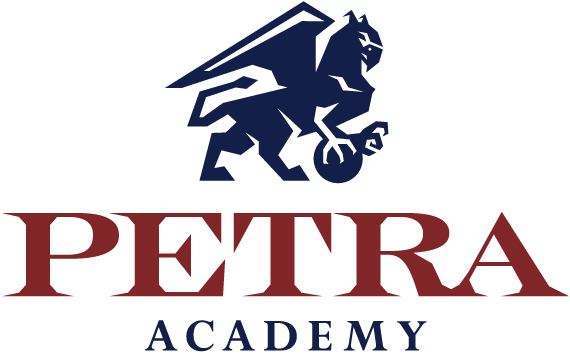 Contact Information
E-mail: [email protected]
Phone: (406) 582-8165
Address: 4720 Classical Way, Bozeman, MT
About Our School Program
At Petra, we seek to honor God in an academic program that recognizes the Lordship of Jesus Christ in all knowledge. As opposed to both vocational or mere adequacy as "college prep," our goals are to equip students with what Dorothy Sayers called "the tools of learning." Like the goal articulated by 19th century educator Endicott Peabody, we desire that our graduates are "able to take up successfully any subject owing to [their] early training." To this end, our academic program includes classes in language arts (literature in the secondary), mathematics, science, history, fine arts, and biblical studies. The study of Latin begins in the third grade and continues through the ninth. Tenth through twelfth grade take Spanish as well. Formal logic is taught in the eighth and ninth grades and rhetoric in the eleventh and twelfth. Additionally, physical education classes are offered K-12 as well. Using the "three-way" methodology of the classical trivium (grammar, logic, and rhetoric), we desire that our students be well grounded in the fundamentals of the core curriculum, that they reason well, and that they articulate with precision and grace.
About Our Community & Mission
Recognizing our need for God's grace, Petra Academy strives to awaken love and wonder in our students by teaching them to observe with humility, think with reason, and articulate with charity for the flourishing of humanity and the renown of Jesus the Christ.
What We Are Known For In The Community
Petra is known as a school with a rigorous academic program, a dynamic dramatic program, and growing music and athletic programs.
About The Area We Serve
Petra Academy is Gallatin Valley's only K4-12th grade Classical and Christian school, located in Bozeman, MT.
School Information
Justice Kerr

Yes

(406) 582-8165

04/15/2010

1995

Pre-K, K, 1st, 2nd, 3rd, 4th, 5th, 6th, 7th, 8th, 9th, 10th, 11th, 12th

04/04/2001

177

Number of students k-6 Non-Traditional

N/A

5-day Traditional

86

Number of students 7-12 Non-Traditional

N/A

N/A

N/A

International Student Program

No

$-$

Justice Kerr

No

Dana Terry

None