Veritas Classical School (FL)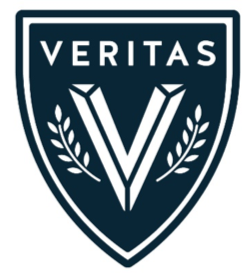 Contact Information
E-mail: [email protected]
Phone: (904) 810-1050
Address: 253 State Road 16, St. Augustine, FL
About Our School Program
Veritas Classical School is a growing learning community of students in grades K-9. In its fourth year, Veritas is offering instruction for students in the grammar, logic, and now rhetoric stages of the Trivium, with plans to graduate its first high school class in 2024. The Veritas faculty is ever mindful of the high calling of building exceptional students who love God, love others, and love learning, and of modeling that love before them in every classroom, every day. Veritas partners with parents in educating the whole child in the whole truth for a whole life.
About Our Community & Mission
Veritas Classical School trains students to master a core body of knowledge, reason clearly, and articulate effectively. We embolden young men and women to engage the world with Christ-like embodiments of spiritual fruit. We aim to cultivate students of excellence who evaluate all human knowledge through the lens of Scripture. Our goal is to instill a lifelong passion for learning in our students: capable of discerning truth, appreciating goodness, and recognizing beauty.
As the only classical Christian school in northeast Florida with a plan for developing a classical high school, Veritas is poised for growth as we desire to graduate students who will reason critically, expansively, and independently, possess the tools and desire for a lifetime of learning, and faithfully engage their community, serving the kingdom of God
What We Are Known For In The Community
Veritas is known as a genuine faith community of families, teachers, and learners. Veritas students are energetic and engaged as they experience the joy of learning. We believe that a school is a garden, not a factory, and at Veritas we seek to cultivate the students in our garden with love and grace, while providing rigorous academics steeped in the truth of God's Word. We seek daily to display the fruit of the Spirit and to serve others, not only at school but also beyond in our local community.
About The Area We Serve
Veritas is located in the historic coastal community of St. Augustine, the site of Ponce de Leon's landing in North America in 1513, where travelers today still visit the legendary Fountain of Youth. As the nation's oldest city, St. Augustine is known for its beautiful beaches and its rich history and cultural heritage. It is home to Flagler College, a liberal arts institution ranked 2nd among regional colleges in the South whose campus is the historic Ponce de Leon Hotel built by industrialist Henry Flagler in the 1880s. With 225,000 residents, St. Johns County has a median age of 43 and is one of the top 10 fastest growing counties in the United States. For the eighth consecutive year, St. Johns County has been rated the healthiest county in Florida, and St. Augustine was recently named Southern Living's Best Foodie Destination. Veritas is uniquely situated in a thriving community of young families and rich educational opportunities.
School Information
ashleigh bakonyi

No

(904) 810-1050

N/A

2017

Pre-K, K, 1st, 2nd, 3rd, 4th, 5th, 6th, 7th, 8th, 9th, 10th, 11th

08/17/2018

160

Number of students k-6 Non-Traditional

N/A

5-day Traditional

65

Number of students 7-12 Non-Traditional

N/A

18

N/A

International Student Program

No

$-$

Dr. Andrew Smalley

No

Matt Baker

None