Victory Academy Ocala (FL)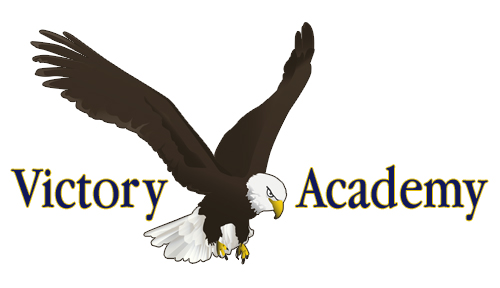 Contact Information
E-mail: [email protected]
Phone: (352) 622-4410
Address: 328 Ne 1st Ave Suite 100, Ocala, FL
About Our School Program
We are currently finishing up our 9th year in 2021. We have Pre K3 and K4 for our Pre K program and Kindergarten K5 - 6th for our Grammar School. 7th through 9th grades make up our Logic School. Our plan, Lord willing, is to add a grade a year up to 12th We use a variety of curriculum including Shurley English, Singapore Math, Excellence in Writing, Story of the World, Veritas Press, Memoria Press, and Latin for Children, to name a few. Our classes are kept small, rarely going beyond 10-12 students. We endeavor to foster a close and loving community among our staff and students.
About Our Community & Mission
We are deeply committed to growing our students' understanding that they are made and loved by God and that He desires them to honor Him in their thoughts, words, and actions. We also encourage them to respect and love one another. Victory Academy is in the business of making disciples first and academics second. Our goal academically is to develop students that can think for themselves, to question, and discover truth.
What We Are Known For In The Community
We are known as the only Classical Christian school in the area and that we offer a superior academic program with small classes. Parents are pleased to learn we place great emphasis on Christian character. We host a winter carnival called Winter Whimsy in which the community is invited. We also host a 5K run in the winter which brings runners even outside the state. This year we hosted our first ever Golf Tournament. Twice a year we have a day called, "Walk-It" where each class goes out to several places in the community, usually fire and police stations, nursing homes, and the like to take treats, sing, work, and just say, "thank you for your service". A visit was even made in the past to an animal shelter and they were given needed supplies.
About The Area We Serve
We serve the greater Ocala/Marion County area and are surrounded by lovely horse farms and enchanting springs, rivers, and lakes. We are centrally located in the state and close to both coasts, and near to both Orlando and Tampa. We enjoy a mixture of sub-tropical vegetation as well as majestic live oaks and a variety of pine trees.
School Information
Brittany York

No

(352) 622-4410

N/A

2012

Pre-K, K, 1st, 2nd, 3rd, 4th, 5th, 6th, 7th, 8th

02/25/2014

76

Number of students k-6 Non-Traditional

N/A

5-day Traditional

24

Number of students 7-12 Non-Traditional

N/A

12

N/A

International Student Program

No

$-$

Carey Jones

No

Carey Jones

None