Grammar School Teaching Faculty Member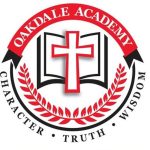 Website Oakdale Academy
Classical | Christian | Oakdale
3200 Beacham Drive,
Waterford,
Michigan
48329
Position Description
Grammar school teachers create an atmosphere of beauty that encourages the growth of the intellect and the formation of virtue.  In doing so, each teacher will embody our motto – Rigor with Joy – in the classroom and throughout their daily life.
– Bachelor's degree required
– teaching experience, classical training, and advanced education are desired
– faculty and staff are expected to demonstrate high moral character and to embrace the virtues upheld and developed in classical education.
– exhibiting a sense of humility and desire to grow and improve as a teacher of the classical, liberal arts tradition, faculty will seek out and accept opportunities to develop their skills through professional development and engagement in the wider classical education comunity.
– all faculty will exhibit and uphold the Oakdale Academy Staff Honor Code, Statement of  Faith, and other school policies.
– teaching positions begin August 1.